What is a mortgage broker?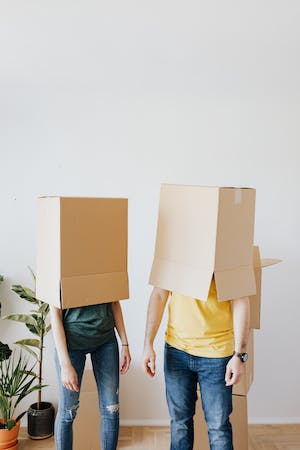 Mortgage brokers are professionals who assist home buyers in finding the right loan product and lender. Mortgage brokers have more access to lenders and products than bank loan officers, so they can help homebuyers find their dream loan with competitive terms.
When purchasing a home, a mortgage broker with experience can save you both time and money. Ask your real estate agent to refer you or search online.
You don't have to do any legwork
Mortgage brokers will do the legwork by searching for loans that are tailored to your specific needs and financial situation. They also offer guidance on the application process to help you get approved faster.
Brokers are fiduciaries who act in your best interest when selecting lenders. They can avoid lenders who offer unsuitable terms of payment or refuse to accommodate your unique situation.
The lenders will pay them a commission, but it won't affect your final rate or fees.
In fact, working with a broker can be more beneficial to your loan application than contacting lenders directly.
When selecting a mortgage broker as part of your research, make sure they have the right qualifications and licenses. Check if they are listed on the Nationwide Multiple State Licensing Registry and check reviews from past customers.
You can save time
Mortgage brokers are mortgage loan experts who help borrowers find mortgage loans. Mortgage brokers can offer a greater variety of products and conditions by working with multiple lenders.
They also save you valuable time by streamlining your loan approval process. They will help you gather paperwork, submit it to an underwriter and schedule an appraisal appointment.
These experts will also recommend lenders based on your unique needs and circumstances. They could, for example, recommend lenders who specialize in lending to self-employed borrowers.
Your lender will know the fees that they charge and can ask that any that you don't need be waived to reduce your overall mortgage costs.
They can help you find the right loan for your needs
Mortgage brokers can help you find the right loan for your situation, no matter what your financial situation or time frame is. They have access to lenders that you might not otherwise have and will avoid onerous terms of payment that could make repayment difficult.
Mortgage brokers can also help you get lower rates than those available online because they work with multiple lenders.
They can also help you find the best mortgage product for your unique financial situation. For example, they can assist you in finding bad credit loans or FHA loans. Plus, they can waive or reduce mortgage costs and save you a lot of money over the life of your loan.
A good mortgage broker will be able to understand your current financial situation and future plans of using your new home. They will also provide options and their pros and cons, as well as timelines so that they can estimate when the closing will occur and you will be able to take possession of your place.
You can save money by using them
Finding the best loan to purchase a home is essential for saving money. It's important to find a loan that suits your needs, and has competitive interest rates. Mortgage brokers can help you in this process and find loans that are tailored to your needs, which can save you money in the long run.
Mortgage brokers have access to lenders that are not available to the general public. They can offer more suitable loans for borrowers such as freelancers, who may not be eligible for traditional loans.
Mortgage brokers can help you save money in a number of ways. You can negotiate with lenders to waive certain fees, such as application, appraisal, origination and credit check fees.
Dodd-Frank Wall Street Reform and Consumer Protection Act regulations have been implemented to restrict mortgage broker fees. This makes it more difficult for them charge borrowers a commission that is significantly higher than expected. Their fees can still add up and become expensive over time.
Steve Wilcox W/Primary Residential Mortgage, Inc.
https://www.stevewilcoxteam.com/
Mortgage brokers are professionals who assist home buyers in finding the right loan product and lender. Mortgage brokers have more access to lenders and products than bank loan officers, so they can help homebuyers find their dream loan with competitive terms. When purchasing a home, a mortgage broker with experience can save you both time…