The 10 Best Sports Books to Read This Summer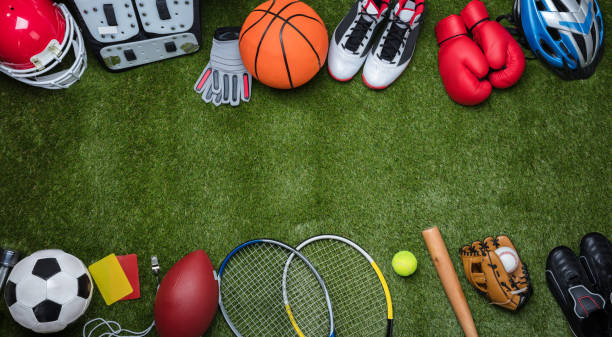 The NBA playoffs are in full swing, and that can only mean one thing: summer is right around the corner. That also means it's time for some good old-fashioned reading. Here, we love to read, and we know you do too. So we put together a list of the 10 best sports books to read this summer. Whether you're a fan of basketball, baseball, soccer, or any other sport, there's something for everyone on this list.
So without further ado, here are the 10 picks for the best sports books to read this summer:
The Jordan Rules by Sam Smith – A must-read for any basketball fan, this book chronicles Michael Jordan's first championship season with the Chicago Bulls.
Moneyball by Michael Lewis – This classic tells the story of how Oakland A's general manager Billy Beane changed the way baseball is played.
Playing for Keeps: Michael Jordan and the World He Made by David Halberstam – An in-depth look at the life and career of one of basketball's greatest players.
Seabiscuit by Laura Hillenbrand – The inspiring true story of a small horse who became a national sensation in the 1930s.
The Boys in the Boat by Daniel James Brown – The true story of the University of Washington's eight-oar rowing team and their quest for gold at the 1936 Berlin Olympics.
Fever Pitch by Nick Hornby – A classic soccer book that every fan should read.
Breaking Away: A Harrowing True Story of Rescue and Redemption on Mount Hood by Gary Romano – The gripping tale of one man's battle to survive after being stranded on Oregon's Mount Hood.
Into Thin Air by Jon Krakauer – The harrowing account of an expedition to climb Mount Everest, which went tragically wrong.
The Miracle of St. Anthony by Adrian Wojnarowski – The inspiring story of a small-town basketball coach who against all odds, led his team to the state championships.
The Game by Ken Dryden – A must-read for any hockey fan, this book chronicles the Montreal Canadiens' Stanley Cup run in 1979.
And there you have it! The perfect summer reading list for any sports fan. So grab a book, find a comfortable spot in the shade, and enjoy. Happy reading!
The NBA playoffs are in full swing, and that can only mean one thing: summer is right around the corner. That also means it's time for some good old-fashioned reading. Here, we love to read, and we know you do too. So we put together a list of the 10 best sports books to read…